Scalable and custom solutions designed by experts
Our team of experts helps clients gain and use evidence-based insights to improve learning and performance in their organizations. 
Develop, measure and analyze key indicators to help stakeholders gain timely, actionable insights.
Empower stakeholders to reflect on insights and act to improve the learning process and outcomes.
Use insights to facilitate the application of learned knowledge and skills to perform activities at work.
Ensure success in creating value through alignment of stakeholder actions, business goals and organizational learning.
History
A tech start-up with deep roots.
ALPS Insights was started to develop and deliver scalable evaluation and analytics solutions to support L&D organizations. After many years of working in L&D consulting, we developed a new business model and used advances in technology to innovate L&D evaluation, analytics and feedback for our clients.
Experience
Our team members have worked with learning and development (L&D) in organizations for more than 45 years.
Our expertise and experience have led us to rethink training evaluation and move beyond "levels" to focus on how L&D stakeholders can use data to have an impact and to create value for their organizations, their colleagues, their leaners and themselves. We work in collaboration with thought leaders and academic experts in learning, measurement and analytics to ensure that our solutions are guided by the most up-to-date theoretical and research advancements. Our agile software development team translates this vision into practical applications that our clients use to support their evaluation practice.
Our Philosophy
Alignment and Impact Model
ALPS Ibex® and our Custom Solutions are supported by learning and organizational theory, empirical research, and many years of experience working with clients to improve the learning process and its impact. Dissatisfied with evaluation frameworks that focused on what to measure without helping L&D stakeholders to create value with the data, Dr. Eric Surface and Dr. Kurt Kraiger (University of Memphis) developed a new model of evaluation. Alignment and Impact Model (AIM) is a process-, stakeholder-, and value-focused evaluation model. AIM aligns L&D evaluation processes with the organization's strategy and objectives and focuses on stakeholders and what information they need to create value in their roles. AIM uses the simple-yet-powerful concept of asking and answering two types of questions for each stakeholder role supported with evaluation data—effectiveness questions (did it work?) and linked improvement questions (how can it be improved?). The AIM model focuses on process and works with any traditional content models which guide what to measure. ALPS Ibex supports traditional content evaluation models and can be used with or without AIM. Our focus is on using data to drive impact and to create value.
Leadership
Dr. Eric Surface is the Founder, CEO, and Principal Scientist at ALPS Insights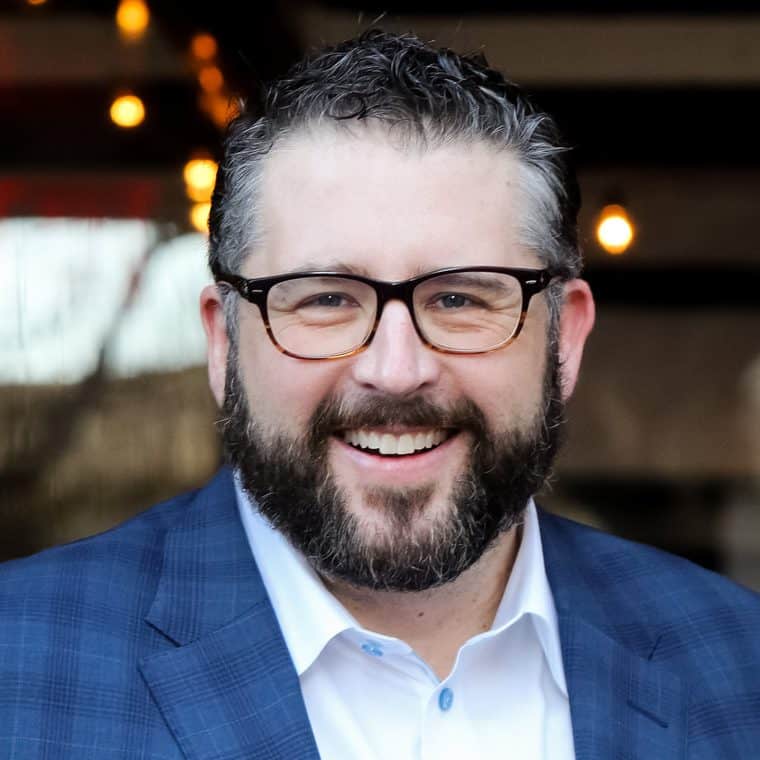 Dr. Eric A. Surface
Founder, CEO and Principal Scientist
Dr. Eric A. Surface has a passion for helping clients use evidence-based insights to improve learning, capability, performance and impact in their organizations. Eric leverages science, measurement and analysis methods, technology and over two decades of experience to help individuals, teams and organizations excel. Eric has led many consulting engagements for corporate, government, non-profit and military clients focused on analyzing data and delivering insights to help clients achieve their goals and accomplish their missions. To help more people improve their impact and create value in their organization, Eric envisioned ALPS Ibex® as an expert system to help all stakeholders engage with, gain insights from and act on learning, performance and business data within their role. He has spoken at numerous conferences and co-authored articles appearing in peer-reviewed journals, such as Journal of Applied Psychology, Journal of Management, Human Performance, Human Resources Management Review and Journal of Business and Psychology, and in practitioner publications, such as Training Industry Magazine. Eric is an award-winning industrial/organizational psychologist, an honorary member of US Army Special Operations Forces, and a Fellow of the American Psychological Association, the Society for Industrial/Organizational Psychology and the Society for Military Psychology. He is the current president of the Society for Military Psychology. He earned his PhD in Industrial/Organizational (I/O) Psychology at North Carolina State University, his MA in I/O Psychology at East Carolina University, and his BA in Psychology at Wake Forest University. He was an Army Research Institute for the Social and Behavioral Sciences (ARI) Consortium Research Fellow and Post-Doctoral Fellow.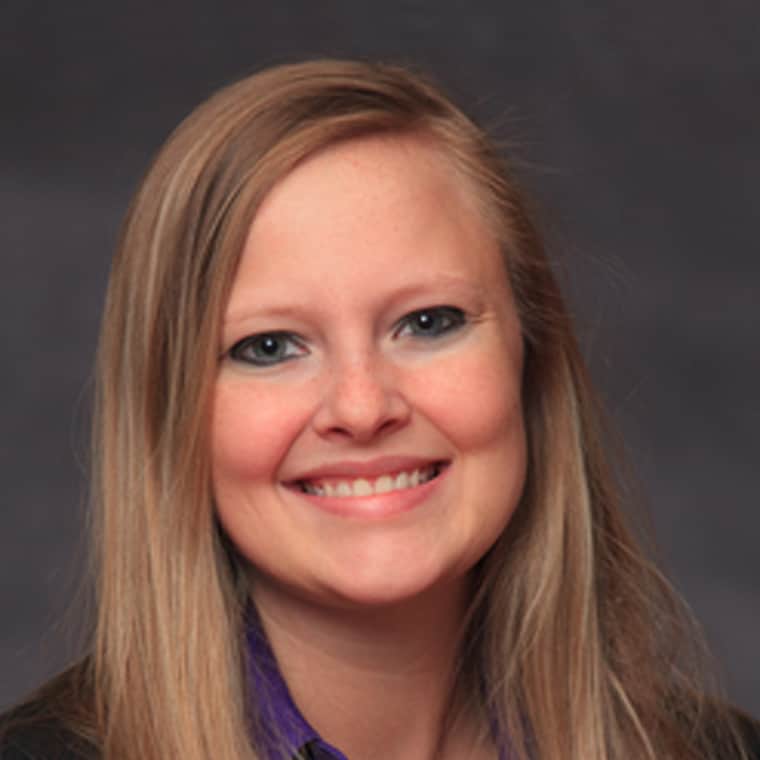 Mrs. Elsabeth Gnida Dezern
Data and Product Development Manager
Mrs. Elisabeth Gnida Dezern ensures quality survey design, data collection, data processing and reporting for military, government, corporate and non-profit organizations. As part of her role, Elisabeth works closely with clients to advise and manage data collection logistics associated with training evaluation efforts. She is passionate about advising clients on the best practices for managing data collection logistics and providing timely support for all client requests. Elisabeth uses her knowledge and experiences with clients in her role as the Product Development Manager for ALPS Ibex. Elisabeth works closely with a team of database programmers to develop, ALPS Ibex, a unique and engaging web-based tool that helps organization create value with learning and transfer data. She also provides customer support and leads training sessions for ALPS Ibex. Elisabeth is proficient in many software programs, including Microsoft Excel, InDesign, Qualtrics, Survey Monkey, Remark, and Adobe Acrobat and uses her skills in those programs to inform the design and development of ALPS Ibex. She received her B.A. in General Psychology from North Carolina State University in 2012.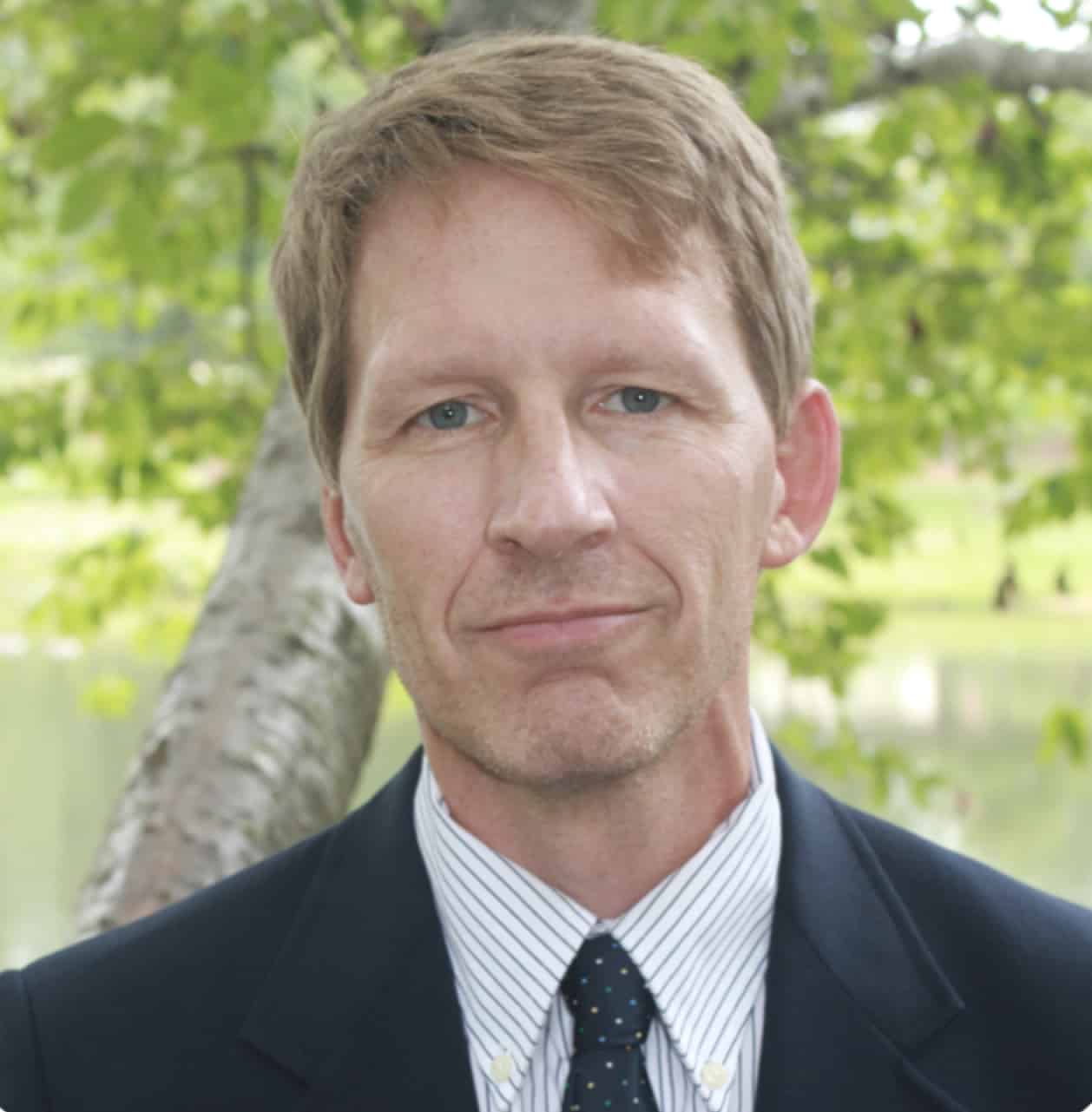 Mr. Steve Miller
Chief Technology Officer
Mr. Steven Miller is a creative technology leader with over 25 years experience in software design, software architecture, development, strategy and end-user design. He has deployed solutions across a breadth of platforms, including desktop and mobile systems, embedded devices, web solutions, cloud platforms and various SaaS systems. Steve has been active in various technology deployments that include software development products, healthcare solutions, educational software, financial solutions, insurance management, mobile systems, automotive computing platforms, and laboratory device software. He has served primarily as CTO or system architect, but also as principal engineer, consultant, product manager, director, and CIO. In his role as CTO, he is leading the strategic planning and development of ALPS IbexTM, advancing the technical capabilities of the platform while providing a compelling user experience and powerful analytics capability for all target audiences. Steve's passions in intellectual property development and technology innovation have made him a recognized leader and distinguished inventor of over 150 patents in user interface technology, collaboration models, mobile computing systems, middleware components, data analytics, computer security, privacy, web services and several other technology disciplines. Steve has been a serial innovator in complex technology integrations, user experience initiatives, customer success programs, and multiple object-oriented systems and toolkits and his leadership in many industry-specific software and hardware architecture development programs has resulted in his authoring of dozens of technical publications. He received his B.S. in Computer Science from Purdue University and has continued Computer Science research and graduate studies at the University of North Carolina Chapel Hill and North Carolina State University.
Today, Dr. V is joined by Dr. Eric Surface, CEO of ALPS Insights, with provides evidence-based solutions to improve the effectiveness, impact, and value of workplace learning and development (L&D activities. Dr. V and Eric discuss DEI training evaluation best...
read more
In this episode Charles welcomes Eric Surface, fellow I/O Psychologist and founder/CEO of ALPS Insights, a training analytics company that provides tools and advice to help companies extract value from their learning programs via actionable insights based on data. A big thank you to Science 4-Hire and author, Charles Handler.
read more
Let's Connect.
Ready to learn how ALPS Insights can help your organization improve?