Empowering L&D stakeholders to use relevant data, gain insights and take actions.
Gain Insights
How do you know that your organization's learning programs are effective?
ALPS Ibex is a cloud-based solution that offers greater insight into your organization's learning and development (L&D) through leading edge learning evaluation, analytics and feedback. Our solution empowers L&D stakeholders to use relevant data, gain insights and take actions within their roles throughout the process.
This is accomplished by gathering and integrating data from surveys, assessments, and observations, and other sources, and then analyzing and displaying relevant data and insights in dynamic dashboards across stakeholder groups. That means you can spend less time on logistics and more time using data to improve your business. ALPS Ibex enables L&D professionals to become valued learning, performance and impact consultants and coaches in their organizations and other L&D stakeholders to become savvy consumers of evaluation data.
Learners
Improve learning through survey and assessment feedback that supports meaningful conversations with other learners, instructors, coworkers and managers.
Instructors
Improve learner and instructor performance by taking action on insights and feedback from surveys, observations, and assessments.
Managers
Improve decisions with evidence-based insights to enhance learning, instructor performance, program effectiveness, transfer, and impact.
Dashboards
Customizable displays that allow for fast and flexible presentation of data and insights to stakeholders.
ALPS Ibex provides L&D stakeholders customizable dashboards that deliver the role-relevant data and insights needed to drive improvement and increase impact. Dashboards can be customized to curate data around stakeholder groups, themes, and questions. Dashboards can include data from one or multiple sources. ALPS Ibex dashboards include:
Views of aggregate data across time to identify trends.
'Explore' features for greater analysis of reports.
Results filtered by dates and user-identified tags.
Graphical or tabular views of data.
Comments alongside quantitative results.
Results from multiple perspectives on the same graph.
Permission-based access.
Add on the Trainer Performance and Effectiveness Package to focus on trainer development.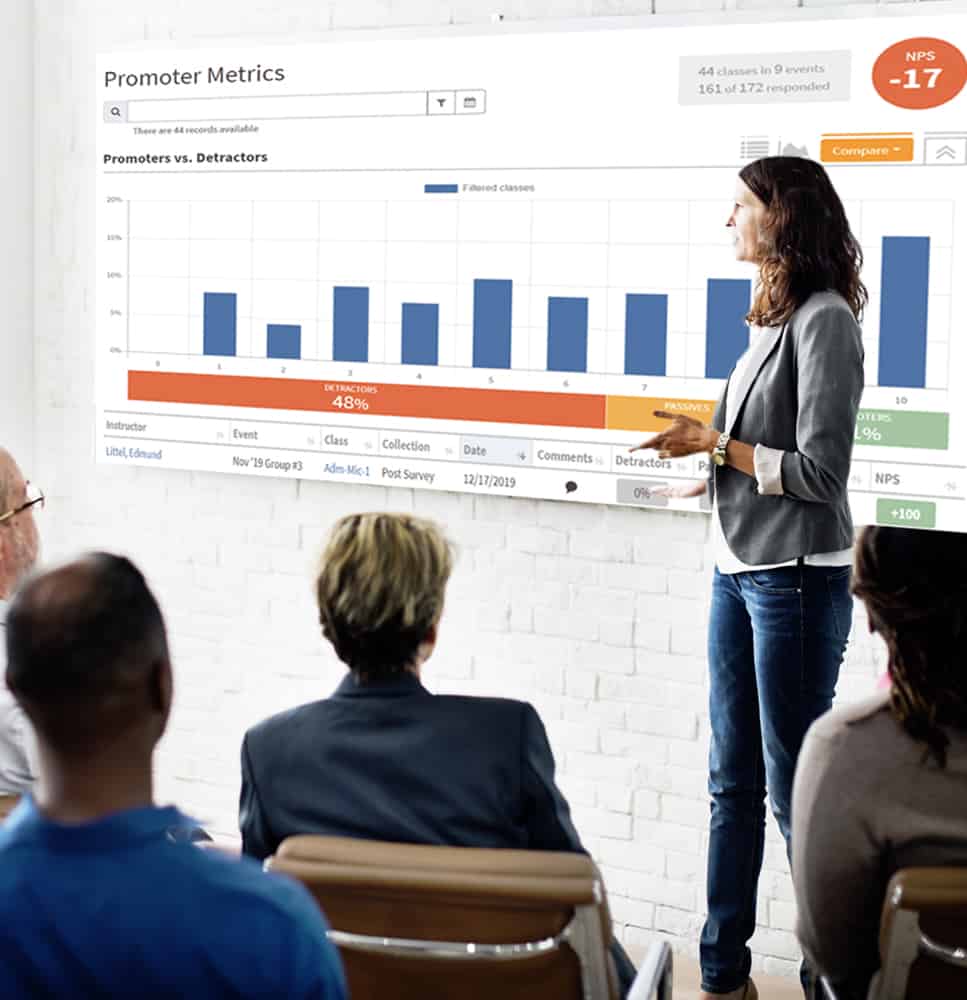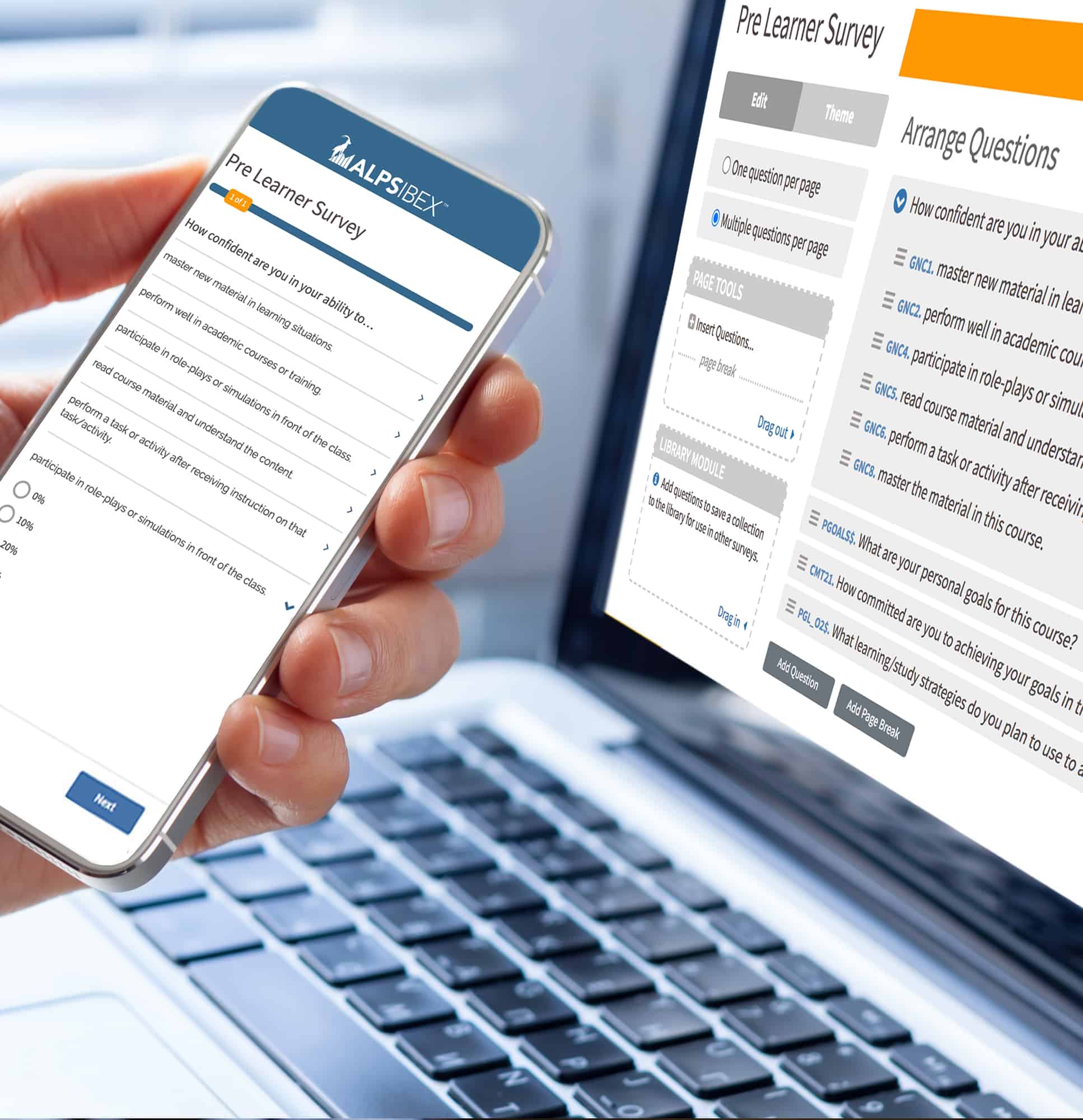 Surveys
A customizable survey solution to collect stakeholder feedback throughout the learning process.  
ALPS Ibex provides an easy-to-use survey platform that allows you to build, deploy, manage and monitor surveys. Survey responses are automatically stored, integrated and tagged for use in dashboards and analytics immediately. Your organization can build robust surveys for use in your evaluation practice that include the features you expect and more:
Responsive user experience for mobile, tablet and desktop users.
Easy-to-use interface to manage the survey process from deployment to management.
Multiple survey types and item formats.
Popular survey features such as branching and skip logic.
Multiple linked surveys.
Multiple measurement designs supported, such as post-only, pre-post and daily surveys.
Multiple methods to deploy survey links (email, QR code, text messaging, access tokens, and other third-party systems).
Anonymous and individual survey links.
Real-time monitoring survey response rates.
Data automatically integrated (no need to download and combine files).
Data available for use immediately.
Assessment Data Manager and Gradebook
Powerful insights into learner growth and program effectiveness using assessment data.
Assessments can be used to provide insights into learner growth, instructor and program effectiveness, and the alignment of learning with performance. Grades can be entered directly from any source to integrate with survey and observation data to fuel effectiveness and improvement insights. Instructors can record, monitor and manage their learners' progress in a user-friendly gradebook interface, which offers other stakeholders fast access to learner and instructor progress across all classes in the program. Our gradebook solution features:
Standards and rubrics for instructors to easily track learners' mastery of key achievement.
In-depth grading scale features offering multiple grading systems within the classroom.
Reporting functions for stakeholders to quickly access instructor and learner progress.
Live updates that allow for quick entry and reporting of grades and attendance.
Robust comment features tied to assessments and reporting.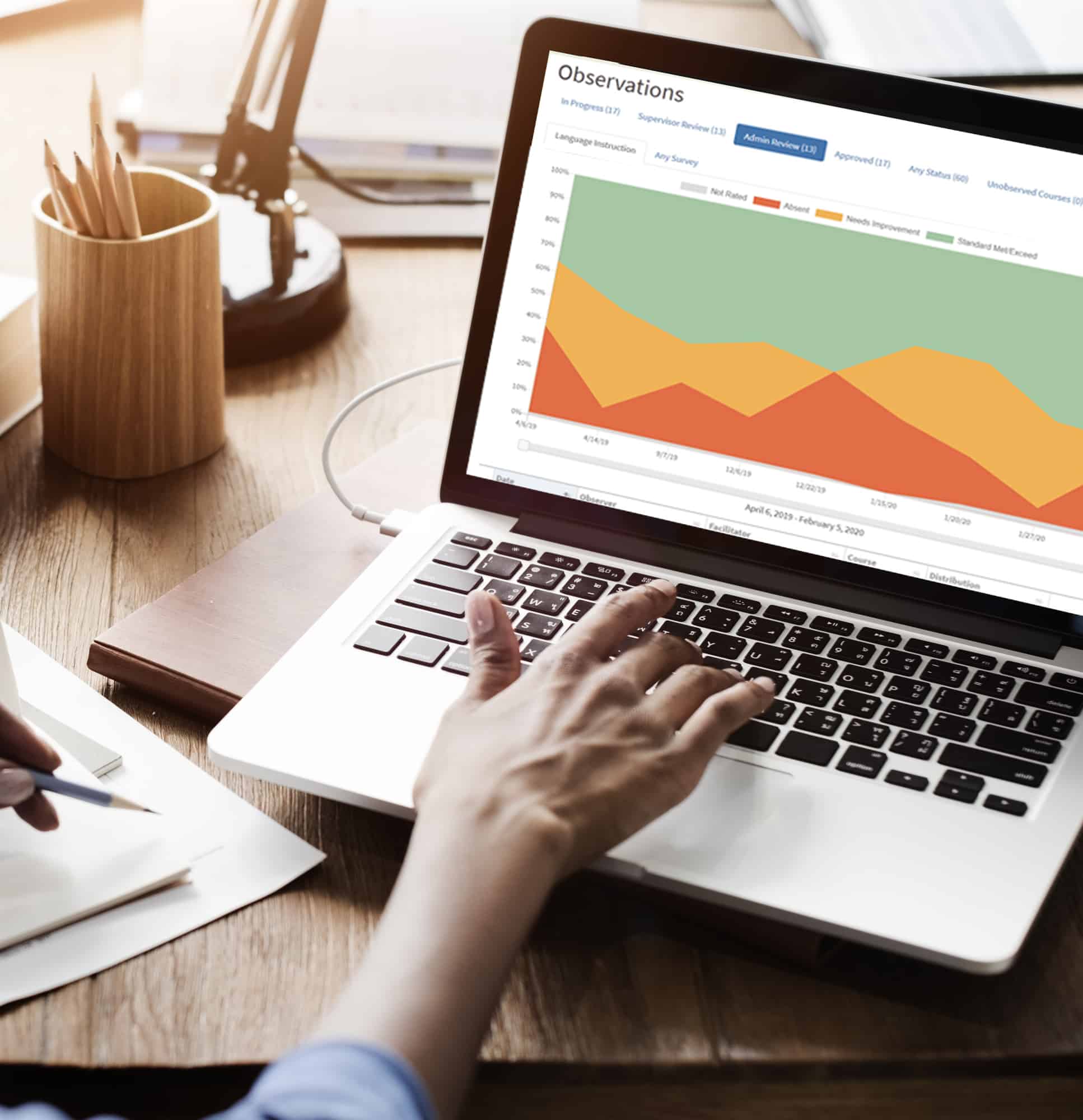 Observations
Capture valuable performance data during the learning process to fuel improvement and impact.
ALPS Ibex provides an observation tool to capture learner and instructor performance data. You can observe instructors, enter performance insights on your phone and the feedback is immediately available to drive timely improvement. Instructors can grade learner role-play participation in a course, a simulation or on the job and the scores immediately appear in the gradebook and dashboards. The ALPS Ibex observation tool supports improving learner and instructor performance and more.
Multiple observation form types supported.
Responsive mobile interface.
Customizable permissions and data flows to support multiple feedback processes.
Supports formal or informal observation.
Learner observations can be linked directly to our gradebook.
Data are immediately available for use based on permissions.
Big Data, Small Data, Easy Integration
ALPS Ibex offers a friendly user experience to integrate your organization's L&D data into a single platform to generate powerful insights.
No one wants to spend days uploading data from spreadsheets and other files into a new system only to learn the seamless integration is not so seamless and that immediate data access is not so immediate. ALPS Ibex provides a robust upload and integration system that allows a manager to integrate data from many sources and in many file types through a friendly user experience and view customized reports within minutes that includes:
A flexible system that allows importing of data such as users, classes, grades, assessment results, surveys, and survey results.
Cloud-based excel file-like editing during the importing process along with client-based saving functions.
Easy data column matching using a user-friendly 'mapping assistant'.
Intelligent system that catches similar data that could reflect duplicates or data that should be combined.
Robust data reporting that 'red flags' issues with incoming data.
Reporting on imported data can be viewed by stakeholders within minutes.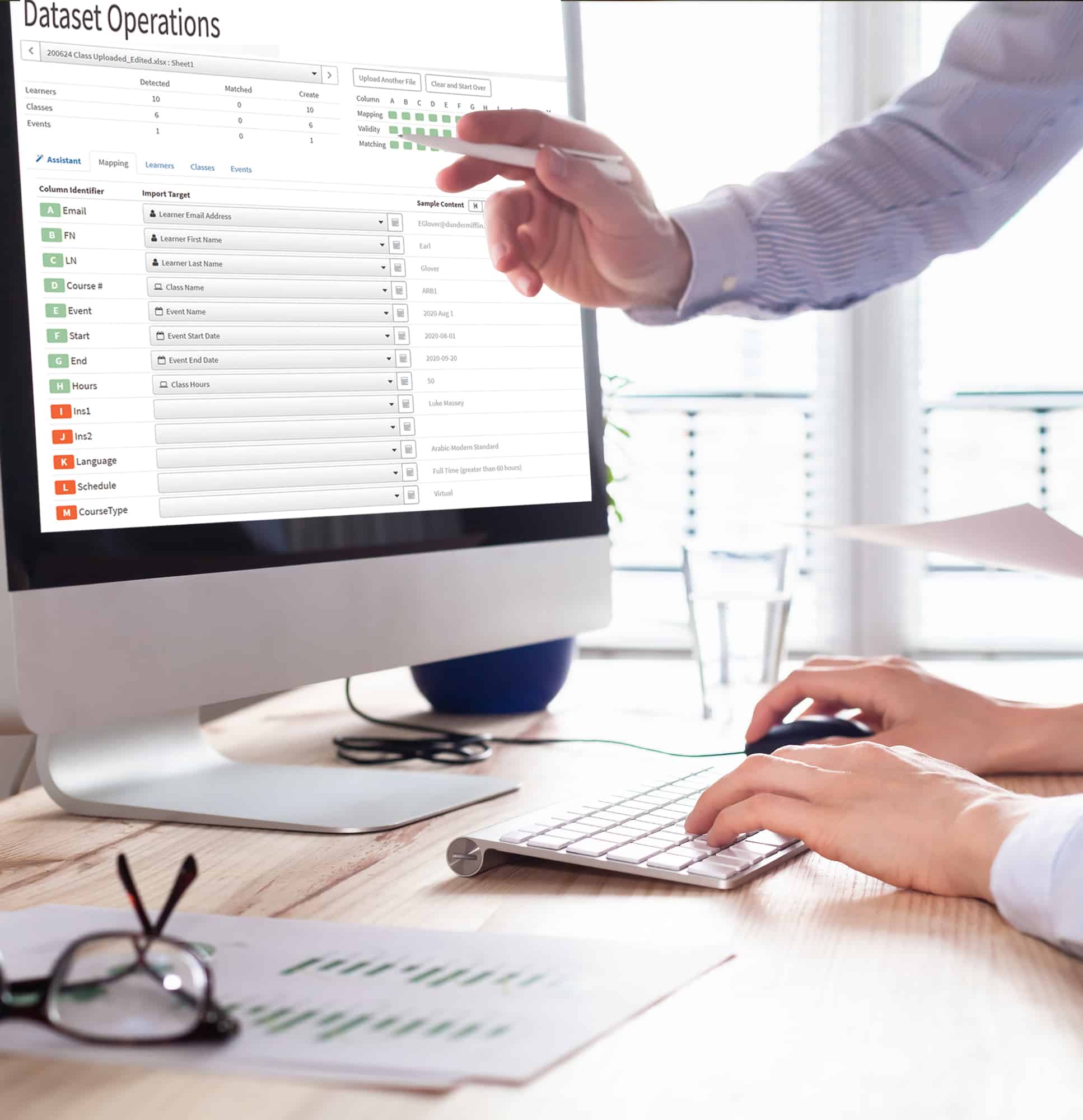 Analyze. Learn. Perform. Succeed.
ALPS Insights supports the ALPS Ibex solution that capitalizes on advances in technology to bring innovative approaches to L&D evaluation to our clients. Learn how we can help your organization gather greater insights. 
Today, Dr. V is joined by Dr. Eric Surface, CEO of ALPS Insights, with provides evidence-based solutions to improve the effectiveness, impact, and value of workplace learning and development (L&D activities. Dr. V and Eric discuss DEI training evaluation best...
read more
In this episode Charles welcomes Eric Surface, fellow I/O Psychologist and founder/CEO of ALPS Insights, a training analytics company that provides tools and advice to help companies extract value from their learning programs via actionable insights based on data. A big thank you to Science 4-Hire and author, Charles Handler.
read more
Let's Connect.
Ready to learn how ALPS Insights can help your organization improve?